The best solution for on-line gas measurements
Sensor Sense is offering laser-based systems for on-line gas measurements in the ppbv down to pptv range. Our products are extremely sensitive, selective, robust and most user friendly and provide you the highest performances at the lowest costs.
Our dedication and expertise guarantee the high standard and quality of our products.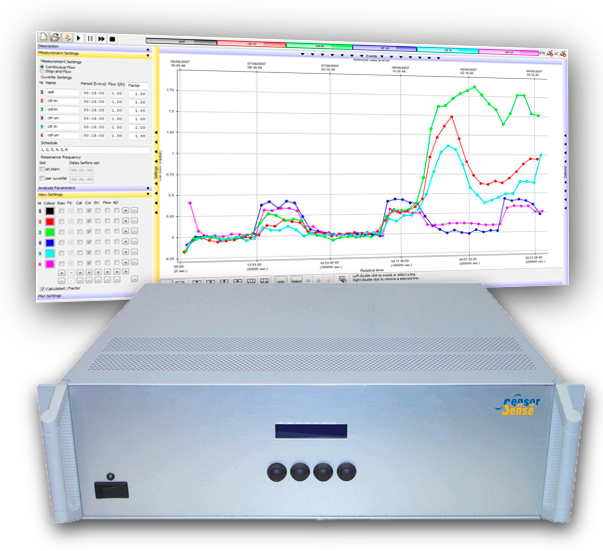 Newsflash
The latest Sensor Sense winter 2012 newsletter is published, containing product announcements and latest user publications.
Sensor Sense will visit Pollutech 2012 in Lyon (Nov 29-30), the International Exhibition of Environmental Equipments, Technologies and Services. If you would like to make an appointment, please contact us.
Sensor Sense will exhibit at Plant Biology Congress Freiburg, from July 29 to August 3, 2012 at the University of Freiburg, Germany. Please visit our product specialists at stand No. 9 for a demonstration of our ETD-300 Ethylene Detector.
Since Spring 2012 Alphatech Systems is distributing the ethylene detector of Sensor Sense in Australia & New Zealand.
Recent publication using the ETD-300 ethylene detector of Sensor Sense on kiwifruit research in New Zealand.